Feb 28, 2023
Artforum "Must See" pick: "Epic, Heroic, Ordinary" - solo show at Asya Geisberg gallery


February 2023
Ceramics Monthly Magazine - "Exposure" pick:

March 2023

Solo show at Asya Geisberg gallery



Epic, Heroic, Ordinary
Presented with New Discretions
March 2 – April 8, 2023
Detail from "Fertility Cornucopia", 2023, porcelain, glaze, and underglaze, 30 x 50 inches

January 2022



Interview with Artspiel's Etty Yaniv - read full text here.





Triangle Arts Association artist talk on zoom

I sat down to chat with Alun Williams of Triangle Arts Association about my work leading up to my work at the Bronx Museum.

November 2021

December 2020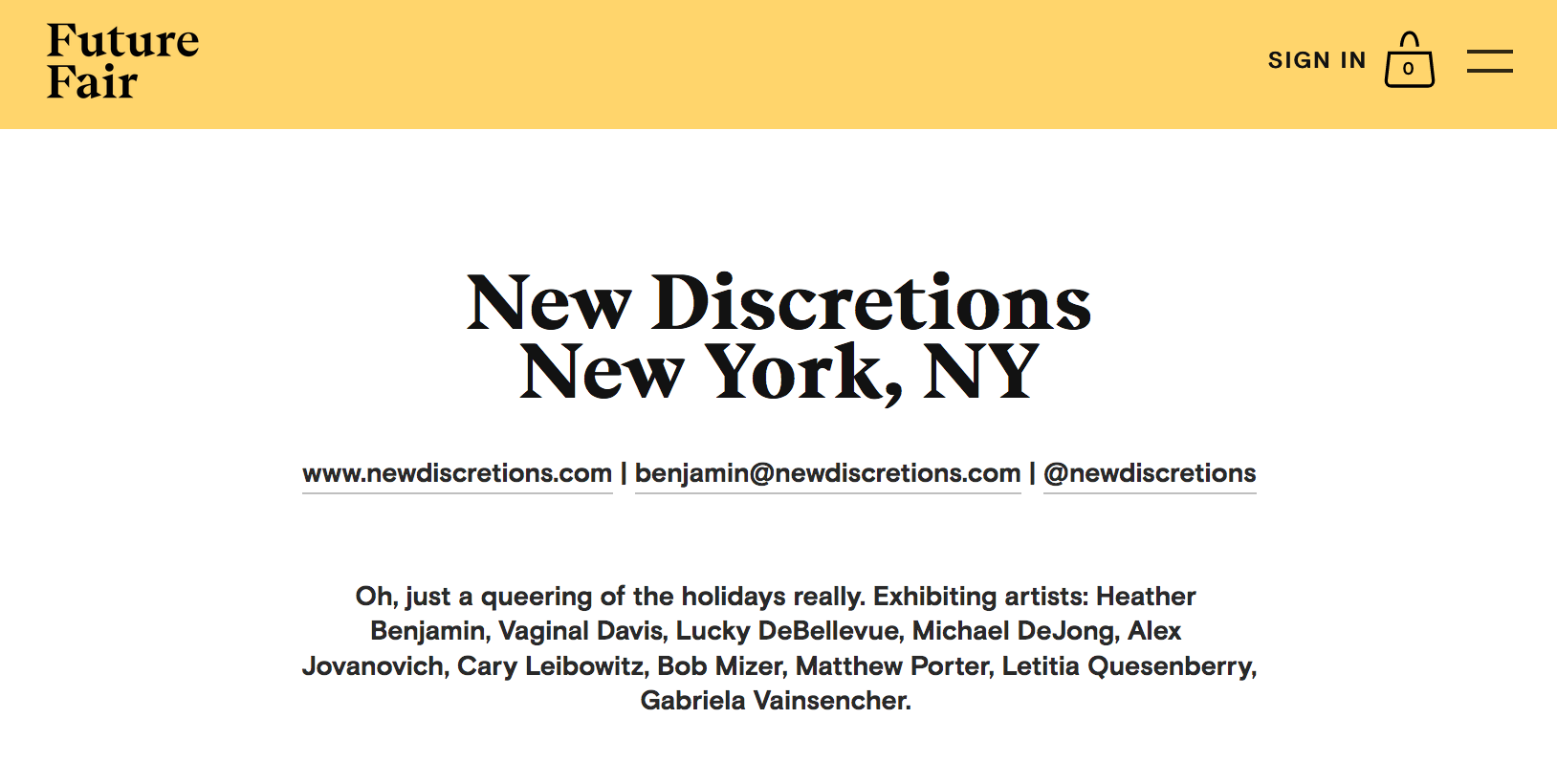 November 2020
November 2020
August 2020


Group exhibition at Adams and Ollman gallery, Portland, OR

May 2020
Review by Darla Migan in The Brooklyn Rail for "Things on Walls" at Affective Care, curated by Benjamin Tischer
April 2020

I'm participating in the online version of the Dallas Art Fair with Bill Arning Exhibitions and New Discretions. Full list or artists represented:

Susan Anderson
Heather Benjamin
Michael DeJong
Clarity Haynes
Jana Leo
Genesis P-Orridge
Mickey Smith
Gabriela Vainsencher
Alan Vega
Skylar Fein
Steve Locke
Lovie Olivia
Gerardo Rosales

November 2019
Review of "Fur Cup" in the New Yorker Magazine, by Andrea Scott:

"In 1936, at the age of twenty-three, the Swiss artist Meret Oppenheim made one of the most perverse and pleasing sculptures of the twentieth century when she lined a teacup, a spoon, and a saucer in fur. You can see that piece now, on the fifth floor of the new MOMA—and you can meet its unruly offspring in "Fur Cup," an excellent show of sculptural objects at Underdonk, an artist-run space in Brooklyn (open weekends through Nov. 17). Ceramic dominates, but most of the thirty artists tapped by the show's discerning curator, Elisa Soliven, forgo function in favor of wild form (Gabriela Vainsencher's alluringly reptilian porcelains; Anna Sew Hoy's Gordian knot of denim, stoneware, and string) or total absurdity (Rachel Domm's colossal farfalle). But even works of ornamental utility—memorably, Roxanne Jackson's dark comedy of a candlestick, in which a black taper rises from the index finger of a glazed ceramic hand—make a strong case that art, as Oppenheim herself put it, "has to do with spirit, not with decoration."
— Andrea K. Scott

November 2019

"Dynasty" PS122 gallery, open through December 1 2019
Curated by Amy Goldrish, Christopher Ho, Omar Lopez CHahoud, and Sara Reisman

October 2019


Fur Cup
October 11-November 17, 2019
Opening Reception October 11th, 6-9pm

Underdonk is pleased to present 'Fur Cup,' a group exhibition of sculptural works that brings together thirty artists using a variety of materials, such as glass, wood, clay, paper maché, found objects, plaster, metal, fabric, and plastic. The container or vessel is either open or closed; it can be functional and hold matter, or it can be open and occupy space.

Curated by Elisa Soliven

Gallery Hours:
Saturday and Sunday, 1-6pm
Info@underdonk.com

July 2019



Install/Deinstall
Thursday, July 18th, 6-9pm
601Artspace, 88 Eldridge St., NYC
Organized by Gabriela Vainsencher

Install/Deinstall is a 3-hour long group exhibition that condenses the three main events in the life cycle of every show: the installation of the work, opening night, and deinstallation of the exhibition. Artists included in the show will bring their self portraits with them to the opening and install them upon arrival. When they are ready to leave, they will deinstall and take their work with them.

While some of the works in the show will be straight-forward self portraits, many of the artists included in this exhibition do not work in a representational manner, and have been invited to create their own riff on the concept. Each artist brings two versions of themselves to the exhibition: one is their actual physical person, and the other is their visual echo, the self portrait, which like a persistent shadow insists on following the artist in and out of the gallery. The exhibition will spring into being, exist ephemerally as works are added and taken away, and then disappear, along with the last artist leaving the opening.

Artists in the exhibition:

Samantha Adams Reut Asimini Tirzah Bassel Keren Benbenisty Ryan Brennan
Jude Broughan Lindsay Burke Sari Carel Noa Charuvi Kim Dacres Jennifer Dalton Mira Dayal Hsini Des Jamie Diamond Janna Dyk Ira Eduardovna Kate Elliot Derek Fordjour Pricsilla Fusco Marie-Noële Guex Susan Hamburger Bang Geul Han + Steven Mygind Pedersen Nora Herting Seong Eun Hong David Howe Lisa Iglesias Sareh Imani Roxanne Jackson Katarina Jerinic Jac Lahav Elizabeth Tannie Lewin Sharon Madanes Katy McCarthy Summer McCorckle Andrew McNay Sara Mejia Kriendler Naomi Miller Patrick Mohundro Megan Pahmier Alexander Perrelli Sofi Quirno Paul Ramirez Jonas Rebecca Riley Jason Rondineli Arkadiy Ryabin Naomi Safran Hon Gabriela Salazar Sara Shaoul Zorawar Sidhu Elisabeth Smolarz Elisa Soliven Jane Swavely Kevin Swenson Fabian G Tabibian Tattfoo Tan Michael Wilson

March 2019

My solo exhibition "Rendered Void" is on view at A.I.R. Gallery March 15- April 14.

January 2019

A.I.R. Gallery has received an Exhibitions Grant in support of my solo exhibition "Rendered Void" from Artis Contemporary.

September 2018

Wednesday, September 26, 6:30-8:30 PM

A.I.R. Panel Discussion

Marking the 25th Anniversary of A.I.R.'s Fellowship program, Strategies of Difference welcomes the 2018-19 Fellows in a conversation responding to the increasingly urgent priorities of what a feminist future looks likes. Strategies of Difference builds upon A.I.R.'s history of radical vision through presenting alternative methodologies and ideas intended to have an impact on contemporary configurations of power. Each Fellow will present an aspect of their research or work that reconfigures the role of the artist within their surrounding environments; both on an individual local level and on the systemic issues at hand. They will cover a range of themes including a failed prison system, language across cultures and generations, immigration and borders, representation and identities.

This year's Fellows Include: Melanie Crean, Isabella Cruz-Chong, Kim Dacres, Macon Reed, Gabriela Vainsencher, and Zhiyuan Yang

Moderated by Roxana Fabius and Patricia M. Hernandez.

July-September 2018


Spencer Brownstone Gallery is pleased to present Inclinations a group exhibition curated by SBG's director Jae Cho. The summer show will feature works by Alyse Ronayne, Gabriela Vainsencher, Heather McKenna, Sara Mejia Kriendler, and Tim Simonds. July 12- Sep 9. Opening July 12 6-8pm

June-August 2018



Excited to announce my two-person show with Brittany Nelson, opening June 28, 6-8pm at CRUSH Curatorial gallery on 526 west 26th street, NY, NY. Curated by Nicole Kaack.

2018-2019

Thrilled to be among the six fellows at A.I.R Gallery, which will present a solo show of my work in the coming year.

April 2018

I am grateful to announce that in August 2018 I will be an artist-in-residence at Bydrcliffe Artist Colony in Woodstock, NY, where I have been selected to be the Byrdcliffe Coleman & Pierson Fellow for 2018.

April 2018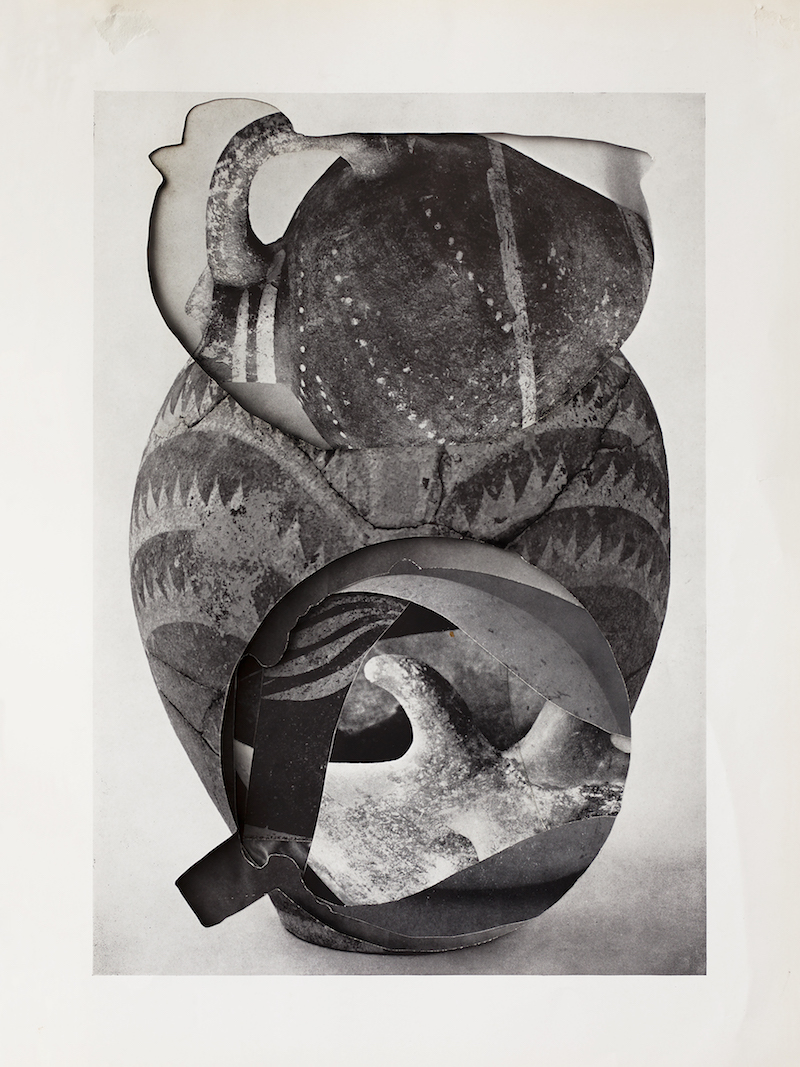 Tidal, 2018, is now available for purchase on Paddle8 in an auction to benefit BOMB Magazine.

February 2018

My 2014 video Reconstruction (reconstructed) will be screened at the Jerusalem Cinematheque on Tuesday, February 13th, 830pm as oart of this film festival:

Body. Movement. Camera - Spotlight on Contemporary Israeli Experimental Films

Curator: Shelly Renan-Kuris

The program is dedicated to award winning short films on the crossroads of dance and contemporary art recently produced in Israel. Films by Maayan Liebman and Yaara Nirel, Maya Reshef, Yoanna Blikman and Dan Robert Lahiani, Adi Halfin, Hilla Ben Ari, Iris Erez, Shelly Renan Kuris, Daniella Meroz, Gabriela Vainsencher

Tickets can be purchased here.

January 2018
BOMB 142/ Winter 2017-2018: End Page by Gabriela Vainsencher

BOMB Magazine commissions one artist per issue to create a site-specific work for the End Page, the final page of the magazine. This piece is part of the Back Dirt series. I made it with BOMB's specific proportions as my guide. The tear along the bottom left corner is part of the photographic image.

December 2017
Relative Material: An Afternoon of Performances and Readings
Jesse Chun, Adam Golfer, Rafael Kelman, and Gabriela Vainsencher
NURTUREart Non-Profit
56 Bogart St, Brooklyn, New York 11206
Dec 10, 4-6pm

November 2017

Review of Relative Material by Christian Hendricks, Huffington Post (click image for full review)

November 2017


Relative Material, curated by Janna Dyk. Featuring artists: Golnar Adili, Jesse Chun, Adam Golfer, Asuka Goto, Rafael Kelman, Qiana Mestrich, and Gabriela Vainsencher.

NurtureArt, 56 Bogart Street, Brooklyn, NY,
November 18–December 17, 2017
Open Thurs-Sun 12-6pm

Relative Material examines the diverse ways that seven artists utilize family mythologies, histories, experiences, and ephemera as source material from which to reflect upon and question broader issues of political, philosophical, historical and sociological concern.

November 2017


Blake Gopnik picks I Can't Tell You Because I Can't Tell You for his Weekly Pic! (click image for full review)

September- November 2017
I Can't Tell You Because I Can't Tell You curated by Gabriela Vainsencher
Featuring Tacita Dean, Thomas Demand, Constance DeJong, Christian Marclay, Roee Rosen, Roman Signer, and Kerry Tribe.

601 Artspace, 88 Eldridge Street, NY NY 10002
September 16 – November 12, 2017
Opening reception: Friday, September 15th, 2017, 6-8pm


July 2017


Linda Norden wrote about my work for Bomb Magazine. Link to full article here.

April 2017



My video "Reconstruction" will be screened April 23 at Space Heater gallery as part of the FICTION, FOR REAL exhibition.

March 2017



March 2017
Whitney Houston Biennial: Greatest Love of All
I will be participating in this all women's biennial with this giant print, photoshop mockup below.

Opening reception March 19, 4-8pm
On view: March 19-29, 12-8pm
325 West Broadway, NYC
facebook event link



My thesis paper is available online!
Click here to read it.



Hunter MFA thesis exhibition Dec 8 2016- Jan 10 2017


Hunter MFA Thesis Exhibition
Opening December 8, 6-8pm
Gallery hours as of Dec 9: Tues-Sat 12-6
205 Hudson Street Gallery, entrance on Canal St.
MFA205Hudson.org

Presenting work:
Aisling Hamrogue
Ayla Rexroth
Elizabeth Tannie Lewin
Daniel Alexander Matthews
Desiree Des
Gabriela Vainsencher
Kevin Alan Swenson
Liam Kirby
Lillian Paige Walton
Sam Roeck
Yukimi Otagiri

September 2016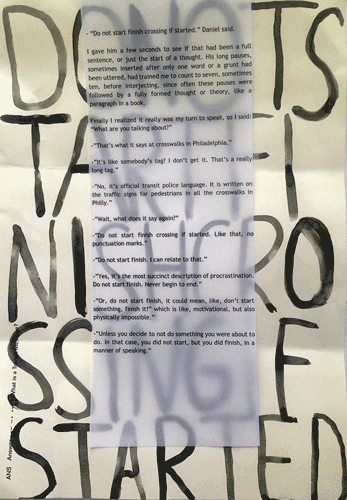 "Donotstartfinishcrossingifstarted", 2016
The Blank Contemporary Art, Bergamo, Italy
"The Blank TR – Transit Message": group exhibition
Curated by Claudia Santeroni and Olga Vanoncini

August 2016

"The Whale", 2016
Flux Factory, LIC, New York
"3459": group exhibition
Curated by Emireth Herrera

June 2016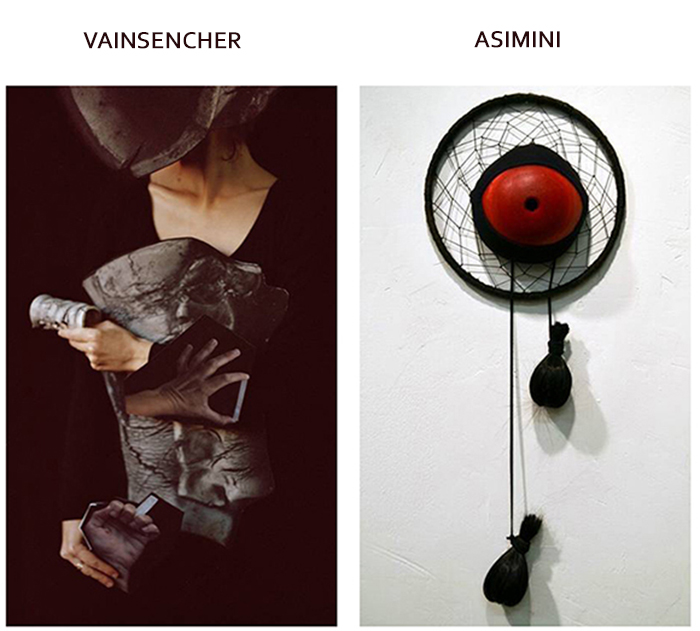 Gabriela Vainsencher and Reut Asimini
Hanina gallery, Tel Aviv, Israel
Two-person exhibition